SWING GATE - Products Detail Information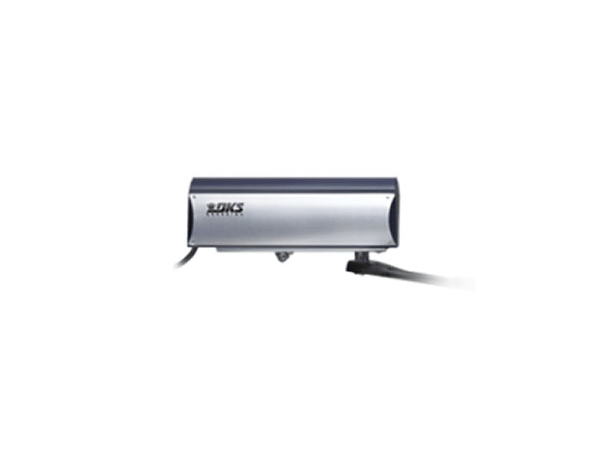 Swing Gate
6050 / 6100 Residential and Commercial
The Model 6050 and 6100 operators are designed to operate vehicular swing gates in residential and commercial applications. These operators are designed so that they can be either pad or post mounted without any costly and time consuming field modifications. You need to specify which mounting method when ordering. The unique design of these operators allows the gate arm to be attached to the bottom rail of the gate. This eliminates the need for any brackets to be welded to the face of the gate and creates an aesthetically pleasing installation.

Features:

Self-adjusting, no maintenance magnetic limits.
Overlap feature for dual swing gate operation.
Designed with a built-in primary and secondary entrapment prevention system.
Ports for plug-in loop detectors.
Fail-safe release.
Tamper detect circuit.
Gate tracker reporting output.
Programming switches.
Built-in reset switch.
Built-in power On/Off switch.
Kami adalah perusahaan yang telah berpengalaman lebih dari 15 tahun sebagai distributor tunggal dan installasi produk-produk berkualitas NICE dari Italia.
Hubungi kami sekarang juga untuk informasi pemasangan produk-produk seperti
Automatic Gate
,
Barrier Gate
,
Automatic Door
,
Flap Barrier
,
Pagar Otomatis
dan produk otomatis lainnya.
Kami juga melayani penjualan produk kami mulai dari kota
Jakarta
,
Tangerang
,
Bogor
,
Bekasi
,
Surabaya
,
Yogyakarta
,
Bandung
,
Medan
,
Pekan Baru
,
Palembang
,
Semarang
,
Semarang
,
Depok
,
Bitung
,
Cikupa
,
Karawaci
,
Bintaro
,
Bogor
,
Jawa Barat
,
Jababeka
,
Jawa Timur
,
Riau
,
Dumai
,
Kota Modern
,
Serpong
,
BSD
,
Alam Sutera
,
Karawang
,
Manado
,
Jayapura
,
Jambi
,
Kupang
,
Sulawesi
,
Makasar
,
Irian Jaya
hingga
Merauke
dengan jaminan
kualitas NICE buatan Italia
untuk
kantor
,
pabrik
,
mall/plaza
,
rumah sakit
,
gedung pemerintahan
atau
swasta
. Hubungi kami sekarang juga!
MORE PRODUCTS - Swing Gate
Products Category
NICE Automatic Gate Office
NICE Automatic Gate Office
Jl. Bandengan Utara
Kompleks Bandengan Indah Blok A 31-32
Jakarta - Indonesia
Telp. (021) 6627526, 6627527
HP. 08121831578, 08129679108


E-mail. info@niceautomaticgate.com,
Butuh Sistem Parkir?
Kami juga menyediakan software parkir atau sistem parkir serta menjual palang parkir atau barrier gate yang dapat dikombinasikan dengan software parkir tersebut. silakan konsultasi dan hubungi kami. Terima kasih!
Mobile Version, Please click
here